Another nearly Potter-free post!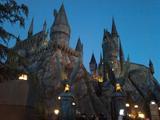 I made my final visit to Harry Potterland last week (final for the year, anyway, and probably for several years - that traffic in L.A. is a killer), but I still need to go through all the photos to see if I managed to take any worth seeing. I also have some sad news for anyone who hasn't had a chance to attend the park yet. But more about that a little later. For now, you get another installment of Bart Blathers aBout Books!

Not Taco Bell material



If you're a fan of Adam Carolla's angry old white guy schtick and hearing him point out how he's surrounded by narcissistic idiots, then Not Taco Bell Material is the book for you. I read this one several months ago, but just haven't bothered to say anything about it because it's an older book and...I'm lazy. A secondary title for the book could have been Places to Find Adam's DNA, as the book details his progression from one rathole to the next until he finally becomes successful and starts buying houses in the ritzy part of LA. The stories about his moves around LA (that's Los Angeles, not Louisiana) are intertwined with the misadventures of a guy who no one ever thought would make it anywhere, especially the management at Taco Bell, who wouldn't even let him make burritos.
One of the many colorful stories in the book is tangentially about Beth Ringwald, Molly Ringwald's hotter older sister. And just so you know, I didn't inadvertently make this a giant run-on paragraph. that's how it appears in the book.

One hot day in July I was out on a delivery run in the liquor store's station wagon up in what we referred to as Hebrew Heights. I was passing the Weez's cousin Michelle's house, so I decided to stop in. She was a good friend of mine and I had some time to kill. I knocked on the door and it just swung open. Like the house was haunted. I heard music coming from inside. So I stepped into the entryway and called her name a couple of times. There was no reply. The house was laid out like the letter C with a little grassy area in the middle. As I was walking through I looked out the window into the courtyard area and saw two completely hot and completely naked chicks sunbathing. I knew them from high school. One of them was The Weez's cousin and the other was Beth, Molly Ringwald's sister, a girl I'd had a crush on for a while. Unfortunately, from my angle all I could see was that they were naked and not much else. So I crept around to the back of the house to get a better view from the master bedroom. I climbed up on Michelle's mom's dresser to get a view from an upper window. Unfortunately, all I saw was half an ass cheek as they walked into the house and slid the door closed behind them. I was cut off: There was no way to the front door and no back door to get to. I was hoping they were going to walk in for a drink and walk back out, but they didn't. I was trapped like a rat with a boner. So all I could do was hide in the closet. I couldn't just walk out of there - that would make me seem like a weird perv who broke in as opposed to a lucky perv who happened to catch them at just the right moment. So from the closet I could hear them talking about needing to take a shower. Fortunately not together: That would have blown my mind and I would have passed out in the closet because all the blood would have left my brain and gone to my wang. Beth said she would take the first shower and got in, but I was still trapped in the closet because Michelle was wandering around God knows where and I could have easily run into her. At a certain point I decided to take my chances and make a break for it. I was supposed to be on a fifteen-minute liquor delivery and I'd been gone almost an hour at that point. I slowly crept out of the closet, snuck down the hall, and peeked around a corner and saw that she was still naked in the kitchen, on the phone, with her back turned to me. I had about eighteen feet of carpet to cover, then a hard left to freedom. I went like a blitzing linebacker shooting the B-gap. I was two steps away from being in the clear when she spun around and spotted me. She dropped the phone and started screaming. So I started screaming, too, and pretended like I didn't know what the hell was going on. I sprinted out of the house, jumped into the car, and sped off. It was all very innocent, but it was such a traumatic experience that to this day I can barely beat off to it.
There are also quite a few photos of places/people throughout the book, one of which is this photo of Chris and Ray, who have been big parts of Adam's life (generally in a negative sense). There's a story about the two girls in the photo and the jealous violence that ensues.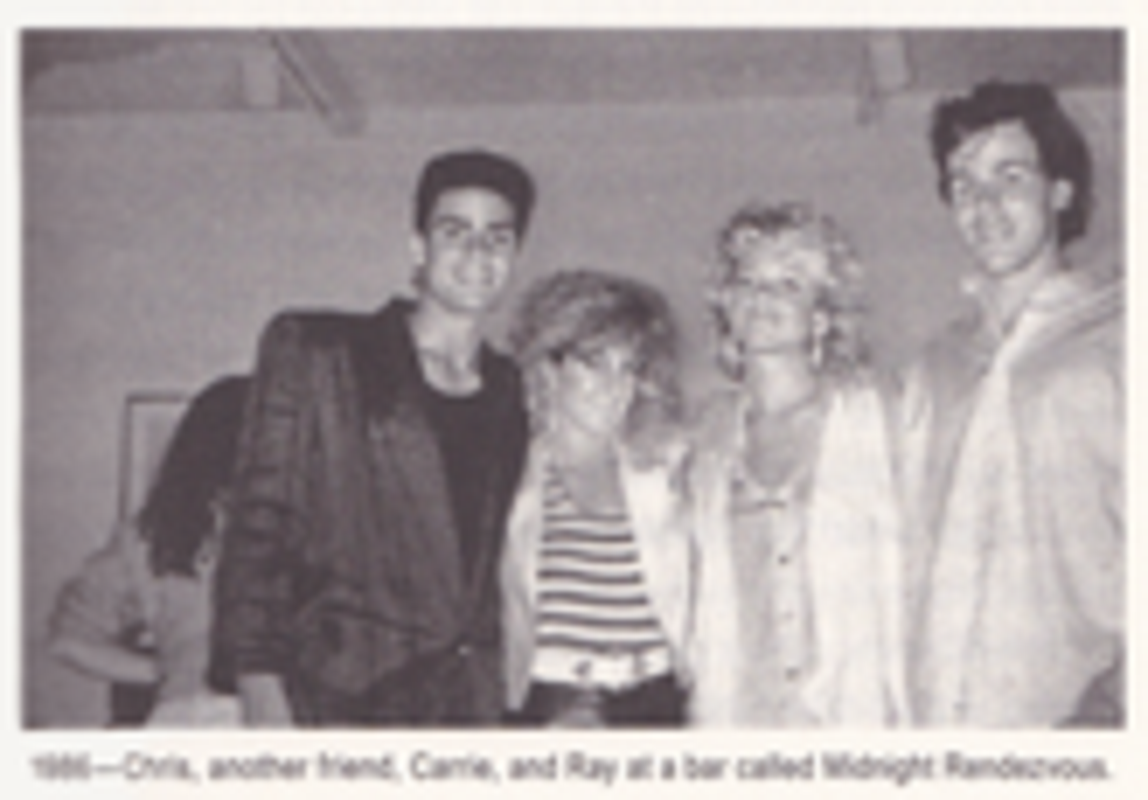 I genuinely laughed out loud several times as I was reading this book, so if profanity and stories that are intended for an adult audience don't offend you, you'll probably enjoy it, too.


I didn't read President Me right after Not Taco Bell Material, but I'm going to talk about it next anyway. If I had already read Daddy, Stop Talking (it's on my shelf to be read sometime in the near future), I would probably have talked about that one after President Me.

President Me


If you're anything like me, you've pontificated about "If I was King/President/Galactic Emperor, this is what I'd do..." Well, Adam Carolla complains about the things that annoy him on his podcasts every day and wrote a book about what he'd change. This is another book full of stories about narcissistic idiots and the wanton destruction of the little puds growing up in this screwed up society crafted by the dope smoking hippies who came out of the 60's. And it also offers solutions of what can and should be done to right the ship. Case in point...
Voter ID Laws
I'm constantly accused of being a racist. One of the reasons is because I am. Also I'm completely for so-called voter suppression. I don't think asking someone to produce a valid ID at the polls is a hate crime. I understand that yes, there are going to be more minorities who can't produce ID, and yes, the people pushing this rule are always Republican trying to keep people who aren't voting for them away, but these motives aside, it's still a good idea. I'm not into "big government" but I do think post-9/11, anyone should be able to produce a government-issued photo ID when requested. This is compulsory. This is the bare minimum. Whether you're driving a Maserati or a tractor, if you get pulled over you need to show it to the cop. What can you do without an ID nowadays? Not much. You can't get a credit card, you can't get through airport security, and you can't check a book out of the fucking library. Why should you be able to vote?

And who's the racist here? No one said all black people need to have ID. It's not a racial issue. The people making it a racial issue are the ones who are saying or, more accurately, thinking but not having the balls to say about those who don't have ID, "They're not up to the challenge of securing a.n ID. They're not capable of completing the simple task the rest of us accomplished as teenagers." Good job, asswipes. Way to help them feel helpless. Why not demand something from people and have them rise to the occasion? I don't think standing in line at the DMV for an hour and getting your picture taken is too tall an order. Whether you're black, white, Hispanic, or Asian, I think that if you can't get it together to obtain photo ID, we don't need your vote. Your ID doesn't matter, it's your IQ I'm worried about.

I'll take it a step further. As president, I'm directing the Federal Election Commission to require not only ID at the polls, but also a recent pay stub. If you're on welfare, you're not contributing to the economy. So why should you get to vote? You're just going to vote to get more Free shit anyway.

But while I want all voters to have ID, I don't want the candidates to be identified. From now on, all voting will be blind voting. When you step in the voting booth you'll just see a list of positions on issues. No names, party affiliations, or pictures. We do way too much voting based on "he looks like me" and "her last name sounds like mine" in this country.
If that didn't make you chuckle at least once, this may not be the book for you.
Amongst the many photos and other imagery in the book is this photo taken inside an elevator in LA. Every bathroom, restaurant, hallway looks just like this all throughout California. it's enough to make you hate everyone.


There are plenty of laugh-out-loud moments in this book, but if you're a grumpy old curmudgeon (as I am), you'll find plenty of material to make you wave your impotent, wrinkled old fist in the air about. If there wasn't any profanity and maybe a little less "adult" material, this is a book I would encourage my kids to read.


And now for something completely different from Carolla, which is funny, because it's a book Carolla himself would never read (well, he doesn't actually ever "read" books)...



A Knight of the Seven Kingdoms



When I saw this hardcover on the shelves of the bookstore (let's be honest - I saw it first at Target), I thought it sounded familiar, but I didn't remember having read this actual collection of Hedge Knight stories (though I did vaguely remember Hedge Knight comics from quite a few years back). So I spent a little time on the Google (that's what we old people call Google) and realized that I had read at least one of the stories in another collection of short stories called Legends II (which I purchased because it contained a Neil Gaiman story). I even very briefly mentioned it here. There was a Legends I that contained the first of these stories, but I didn't ever pick that one up or read it. The third story, The Mystery Knight, was also in a collection of short stories I have never read.
Here's an excerpt from one of the more defining moment's of Dunk's character. And it also shows that members of the Targaryen family line were just as horrible then as they were ninety years later in the events of A Game of Thrones.
"Ser! Ser Duncan!" Egg burst in panting. His hood had fallen back, and the light from the brazier shone in his big dark eyes. "You have to run, he's hurting her!"

Dunk lurched to his feet, confused. "Hurting? Who?"

"Aerion!" the boy shouting. "He's hurting her. The puppet girl. Hurry." Whirling, he darted back out into the night.

Dunk made to follow, but Raymun caught his arm. "Ser Duncan. Aerion, he said. A prince of the blood. Be careful."

It was good counsel, he knew. The old man would have said the same. But he could not listen. He wrenched free of Raymun's hand and shouldered his way out of the pavilion. He could hear shouting off in the direction of the merchants' row. Egg was almost out of sight. Dunk ran after him. His legs were long and the boy's short; he quickly closed the distance.

A wall of watchers had gathered around the puppeteers. Dunk shouldered through them, ignoring their curses. A man-?at-?arms in the royal livery stepped up to block him. Dunk put a big band on his chest and shoved, sending the man flailing backward to sprawl on his arse in the dirt. The puppeteer's stall had been knocked on its side. The fat Dornishwoman was on the ground weeping. One man-?at-?arms was dangling the puppets of Florian and Jonquil from his hands as another set them afire with a torch. Three more men were opening chests, spilling more puppets on the ground and stamping on them. The dragon puppet was scattered all about them, a broken wing here, its head there, its tail in three pieces. And in the midst of it all stood Prince Aerion, resplendent in a red velvet doublet with long dagged sleeves, twisting Tanselle's arm in both hands. She was on her knees, pleading with him. Aerion ignored her. He forced open her hand and seized one of her fingers. Dunk stood there stupidly, not quite believing what he saw. Then he heard a crack, and Tanselle screamed. One of Aerion's men tried to grab him, and went flying. Three long strides, then Dunk grabbed the prince's shoulder and wrenched him around hard. His sword and dagger were forgotten, along with everything the old man had ever taught him. His fist knocked Aerion off his feet, and the toe of his boot slammed into the prince's belly. When Aerion went for his knife, Dunk stepped on his wrist and then kicked him again, right in the mouth. He might have kicked him to death right then and there, but the princeling's men swarmed over him. He had a man on each arm and another pounding him across the back. No sooner had he wrestled free of one than two more were on him. Finally they shoved him down and pinned his arms and legs. Aerion was on his feet again. The prince's mouth was bloody. He pushed inside it with a finger. "You've loosened one of my teeth," he complained, "so we'll start by breaking all of yours." He pushed his hair from his eyes. "You look familiar."

"You took me for a stableboy."

Aerion smiled redly. "I recall. You refused to take my horse. Why did you throw your life away? For this whore?" Tanselle was curled up on the ground, cradling her maimed hand. He gave her a shove with the toe of his boot. "She's scarcely worth it. A traitor. The dragon ought never lose."

He is mad, thought Dunk, but he is still a prince's son, and he means to kill me. He might have prayed then, if he had known a prayer all the way through, but there was no time. There was hardly even time to be afraid.

"Nothing more to say?" said Aerion. "You bore me, ser." He poked at his bloody mouth again. "Get a hammer and break all his teeth out, Wate," he commanded, "and then let's cut him open and show him the color of his entrails."
I may not have picked up all the collections of short stories the Adventures of Dunk & Egg stories appeared in, but I did get all the Hedge Knight comics, so I'll talk about those in a minute.
But first, let's talk about the illustrations in A Knight of the Seven Kingdoms. This is the third time I've read at least one of these stories, but the first time with the amazing Gary Gianni illustrations. Gary also illustrated a Conan collection I mentioned here. They're great. Here are a few of them from A Knight of the Seven Kingdoms -
A Knight of the Seven Kingdoms is a great introduction to Westeros for Game of Thrones readers and shows the alliances and grievances between the houses in power about ninety years before the events in Game of Thrones. And beyond that, it's a nice story about a young man with a big heart and good intentions struggling to be a noble knight in a world of deceit and power struggles well outside his experience. It bears a lot of similarities to one of my favorite movies, A Knight's Tale, starring the too-soon deceased Heath Ledger before he creeped everybody out as the joker.

Only two of the three stories from A Knight of the Seven Kingdoms were adapted into comic book format, The Hedge Knight and The Sworn Sword. I've heard that the third story will also be adapted into comic format in the future, but I will probably never see it because my comic collection already takes up too much space.
I guess that's enough talk about books (as if anyone will have actually read this far down the page). Let's talk about something else I enjoy - being cheap! Building on my love for RingPlus, here's another shout-out to cheapskates!
What makes me a cheapskate? Well, let's see...



I cut the cord from cable TV around 8 years ago and rely on streaming* services and streaming my DVD collections of TV series for TV-type entertainment. It doesn't work if you're a cable news junkie or care about sports, but works fine if you're not. I do have to pay for high-speed broadband to do this, but I'd be paying for that anyway. I save around $50/month, which isn't a ton, but better than paying an extra $59/month.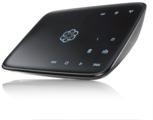 I use Ooma for my home phone, so I don't have a phone bill. Ooma also has an app so you can make phone calls/listen to your voicemail from pretty much any data-enabled device/wi-fi device using your phone/tablet.


I drive the cheapest new car I could find. I'm still loving my little Nissan Sentra, even if I can't drive it as much as I'd like to because of the lease.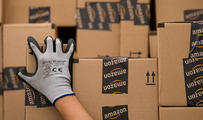 I've been getting stuff for or nearly free (deeply discounted) from people looking for reviews on Amazon. Mainly books and eBooks, but I've also gotten steep discounts on bluetooth stuff, a solar phone charger, a backpack, and a few other small items. And my reviews are always honest. And often not very favorable unless I really am happy with the item I'm reviewing. Oh, and I also use the free Amazon prime free shipping as often as possible. So there's that, too.



I listen to free-to-download podcasts at work all day every day. This is nothing "revolutionary" - there are a million of them out there for just about every interest. As for me, I'm listening to:



And speaking of RingPlus, my love for their service has diminished just a little. The wife, kids, and I all had free cell plans (free except for MMS messages - which didn't cost very much. 4-5 cents each), but that's coming to a screeching halt by the end of the year. Two of the four phone plans have already been replaced with lesser plans (fewer texts, minutes, etc). There is no longer any kind of free unlimited plan, so I now have a small monthly bill to pay for two of the phones. And though still free, the other two plans have a much. much smaller allotment of free minutes, texts, and data (some MMS is actually included in these plans, though). The service itself is still pretty dependable (Sprint network) and works well. So even though I'm not super happy about the change, I'm satisfied for now.


Thus ends another post no one will ever read to the bottom of...



Got something to say? Say it. (0 responses).


This page has been viewed







times since I started tracking hits.
(This is a rudimentary non-unique IP hit counter, so don't be too impressed)