In response to underwhelming demand...more BBC 4 radio stuff!!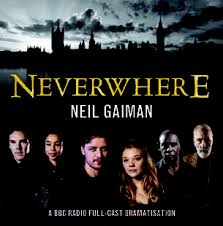 Since discovering the BBC 4 radio dramatization of Good Omens, I've gone on to discover several other Terry Pratchett and Neil Gaiman BBC4 dramatizations:


The Amazing Maurice and his Educated Rodents (by Terry Pratchett in 2 parts - with David Tenant providing a voice for a major character - Score!)

Guards, Guards! (by Terry Pratchett in 6 parts)

Neverwhere (by Neil Gaiman in 6 parts - Neil has a couple of small parts)

Night Watch (by Terry Pratchett in 5 parts)

Small Gods (by Terry Pratchett in 4 parts)

Wyrd Sisters (by Terry Pratchett in 4 parts)

I also grabbed an interview with Neil Gaiman and Dirk Maggs (the directory of the Good Omens radio dramatization) that pretty much mirrors the Neil Gaiman interview discussion about who did what in the book, but it also branches off to Douglas Adams and other topics. Here's the conversation.

And I'm almost ashamed to say that I've never listened to the Hitchhiker's Guide radio dramatizations that came out after Douglas Adams's death. I did find the BBC 4 broadcast version of Life, The Universe and Everything (HHG Tertiary Phase) and am planning to listen to it sooner or later, but haven't yet. Apparently, there's a different version from the radio version - but I'm unfamiliar with both, so they're all new to me. Once I've listened to them to make sure there are no weird problems with the audio, I'll probably make them available, too.



Got something to say? Say it. (2 responses).



This page has been viewed







times since I started tracking hits.
(This is a rudimentary non-unique IP hit counter, so don't be too impressed)