Tuesday November 15, 2005
And now, some recent events...
Microsoft TechNet Event 2005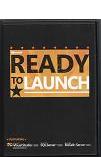 I attended the Microsoft Technet "Launch Party" today from 8:00 AM to 5:00 PM. It was, truth be told, not all that useful to me (the SQL Server stuff was a bit advanced and I haven't been using .Net for development, so most if that stuff was Greek to me)...but it was all worthwhile.
Just for attending, I got a free copy of Visual Studio 2005 and SQL Server 2005 (two copies of each, actually). I also got a DVD with hours and hours of tutorials, technical white papers and other goodies for Microsoft products (two copies of this, also).
The place was geek central - if you think a comic book convention is the height of geekness, you've never been to a computer/tech conference. All but one or two of the few women in attendance (other than one who was obviously the secretary of an attendee) were either enormously fat, snaggle-toothed or ancient trolls (or some combination of these). And the male attendees were...well, like me. Only older, for the most part. The conference took place in a movie theater in La Jolla - the first session (SQL Server) was in a theater with the presenter, the second session (Visual Studio) was in an overflow theater - the presenter was shown on the movie screen (that's what I get for going out to lunch). I've never seen so many freaks and geeks gathered in one place. Even Comdex couldn't touch this.
I felt right at home.


Update: Thursday November 17, 2005
The first thing that the attendees were told, upon receiving their free copies of SQL Server and Visual Studio at the Microsoft Technet "Launch Party," was that the software was NOT to be listed on eBay. Give it to your friend, trade it for a video game...but don't sell it on eBay.
A quick search on Ebay for "sql server 2005 visual studio" yielded 15 results this morning. A few hours later (just after noon), it yielded only 8 results (and all were auctions started after noon) - all of the sellers from that morning must have had their auctions cancelled by eBay. I checked again after 11:00 PM, and it was back up to 15. And some of the auction listings from noon were still there, such as this one:
This auction is for a blank Sony DVD-R disc. 4.7 GB capacity. Very nice condition, never used.
If you win this auction, I will include Absolutely Free:
* Full retail copy of Microsoft Visual Studio 2005 Standard Edition
* Full retail copy of Microsoft SQL Server 2005 Standard Edition. (comes w/ 1 CAL).
* Coupon for free download of BizTalk 2006 Developer Edition
* MSDN Library
* A voucher for 1 free Microsoft Certification Exam
All Software are legal licensed copies. The keys have not been activated... The total retail value of the above is $1950... All software comes on DVDs.
Got at Microsoft Conference, never used.
I'm not sure if the seller found a loophole that Microsoft couldn't close (selling a blank DVD for $150 and giving the software away for free) or if Microsoft just hadn't bothered to kill it yet (there were 12 hours left until the end of the auction). Either way, it's sad that people are so opportunistic. I hate everybody.
I had a Lexmark printer several moths ago. It was super cheap (until it came time to buy new ink cartridges), but carried an unseen cost: apparently it majorly screwed with my registry. I noticed, this past weekend, that an executable (lexpps.exe) was accessing the internet. I looked the exe up on Google and discovered that it was a Lexmark file that was still present and active, even though my Lexmark printer has long since been disconnected from the computer/ I proceeded to remove this executable and went on a crusade to remove all the Lexmark drivers, dlls, and any other dependency files.
I was stumped when, after removing all those files, and even a few registry entries, the Windows printer spooler stopped working. It gave me this error message:
Could not start the Print Spooler service on Local Computer.
Error 1075: The dependency service does not exist or has been marked for deletion.
Turning to the might of Google, I began searching for an answer to this riddle. I found many sites that clearly pointed out Lexmark as the source of the problem, but none of the sites could tell me how to go about repairing the damage Lexmark had wrought. Many, many sites later, I happened upon a tool called RegistryFix. The exact error message text was in he site summary on Google's search results page, so I gave it a look and downloaded the utility to see if it could help me out of this fix. RegistryFix did, free of cost, scan my computer for registry problems - and did even repair a few for free. But to get the full list (it found over 1,200 "problems") repaired, you had to register the product. I needed the use of my printer, so I bit the bullet and bought it.
After registering the program, rerunning it to find the errors and then unleashing it to correct the errors...nothing changed. The printer spooler was still non-functional and non-startable.
So I returned to my search on the internet. After a more exhaustive search, I discovered that this registry key: "HKEY_LOCAL_MACHINE\SYSTEM\CurrentControlSet\Services\Spooler\DependOnService" was the source of the problem (though the proper course of action to correct the problem really wasn't explained). I opened up regedit, found the key and discovered two entries in the "Value Data" for the key: "LexBceS" and "RPCSS." I removed "LexBceS" from the list, restarted the computer and...whamo. Fixed.
While happy that I had managed to correct the problem, I was still irritated that I had wasted $37.00 on a tool that didn't help me out at all. Luckily the web site stated this on the "Purchase" page, so I felt reassured that my hasty purchase could be undone.
Is my purchase backed by a satisfaction guarantee?

A: Yes! All orders are backed by our un-conditional 6 week money-back guarantee.
If you are unhappy with your purchase, for any reason, simply contact us via e-mail within 6 weeks for a full refund
I can't say anything bad about the guys behind this product, though. They did, after offering to help me fix the problem, give me my money back. It's probably a great tool - it just didn't do the one thing I needed it for.


One of those days

Last Thursday was one of those days. First, as I was walking out to my car, I noticed that the garage door was left open overnight. Fortunately, nothing appeared to be missing, but that didn't really matter. Just knowing that the possibility of theft was there, as was the knowledge that an intruder could have easily gained access into my home, was unnerving. And then bad quickly became worse when I tossed the newspaper from the end of the driveway (behind my car) toward the garage door and shattered the passenger side mirror on my wife's car.
Lovely.
Fortunately, nothing of note happened at work, though I did learn that direct deposit was not going to happen again on Friday (due, I suspected, to more layoffs at the office). With this direct deposit failure (the second time in the last three pay periods), my checking account is overdrafting like crazy (my bank is out of state, so I can't run down and make a deposit). And rent was due on Saturday.
Knowing the financial gymnastics I would be doing Friday wasn't exactly raising my spirits, so when I finally got home, I was already pretty depressed. And then I decided, while I waited for my computer to boot up, to look through the bills pending payment. Right on top was the bill that HAD to be paid on time each month: my 0% interest for 12 months credit card that carried a sizeable balance. And when I noted the date payment was due...I exploded. It was due that very day!
I wasn't a very pleasant person to be around for the rest of that night, but at least nothing else bad happened. Man, I hate those days!


I'm considering Changing dentists, but not because I don't think he's great. He is great, but his office is a thirty minute drive from my home (with no traffic) and, frankly, I'm tired of the drive.
On my last visit (the semi-annual check-up/cleaning), Dr Yamomoto and I were talking about how the signs of Fall have changed from the good ol' days (granted, most of my contributions to the conversations were indecipherable since I had metal instruments jammed in my mouth). I grew up in rural Idaho, so, though my memories varied slightly from his, many were quite similar. He mentioned how farmland dominated the area when he was young, how the smell of burning leaves (something that doesn't happen anywhere, now) and the smell of wood burning stoves/fireplaces (also, a rarity these days) was so prevalent. And the conversation led to the changes in the nuclear family (or what's left of the "nuclear family). Moms are working, kids live in daycare...it's a whole new world. Who knows how the ever-decreasing role of the parents will play out...but I digress.
I told Dr Yamomoto that it was probably the last time we would be making the drive and he, shaking my hand, was so nice and understanding... I'm not sure I can do it. He's such a good guy.
Want to say anything about me or my post? Say it here.