Putting my CDs online
I've always figured that streaming music online was more of a pain than it was worth, so I've never really been very invested in any of those types of services. And then I saw a recommendation for Mediamaster.com and decided to give it a try - since it was free.
First, I read through all the terms of use to be sure I wasn't going to get stung by the RIAA if they decided come down on the users of the service. I'm pretty sure it's safe. I then created an account and ripped and uploaded several CDs to my account pretty easily (the ripping part is up to you, but the upload client is provided by Media Master).
I can't really say how this site compares to the multitudes of others offering similar services (many of which charge your for the use of their servers), but Media Master's interfaces are pretty intuitive and the quality of the streaming audio is good. It stutters every now and then, but that's probably more due to the spyware I have running on my PC than it is Media Master's stuff.
Here's a sampling of the albums I've uploaded. Yeah, it's a bunch of 80s music for the most part. I'm old.

I still don't dare use this service at work - I'm afraid the network nazis will come down on me hard if they see me listening to music online. I'm surprised they still haven't blocked the most massive bandwidth-hole on the interwebs: youtube.


And this has nothing to do with Mediamaster or online music, but I've been meaning to mention it for weeks...


The real reason a Sony hi-def TV costs so much: mis-spent R&D

Sony had a slick, glossy insert in the Sunday newspaper several weeks ago. I usually flip through anything computer or electronics related in the Sunday newspaper's junk section, so I took a minute to look this one over (well, that...and the cover caught my eye).
At a glance, the marketing spiel didn't look like anything all that remarkable, but as I looked closer, I noticed something unusual about the technology Sony was selling for their new cameras.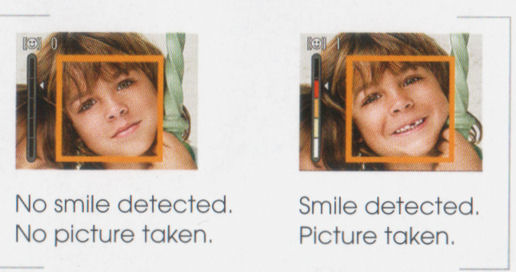 So, if I understand the point of this technology...a photo of someone with a goofy grin is always better than a photo without a smile? Even if the subject of the photo actually looks better in the non-smiling photo?
Can you say unnecessary technology?



Got something to say? Say it. (0 responses).


This page has been viewed







times since I started tracking hits.
(This is a rudimentary non-unique IP hit counter, so don't be too impressed)